Yamaha YSV104 SILENT™ Violin Red
The YSV104 Silent Violin returns to the original Silent Violin concept as a refined practice instrument that provides an ideal blend of features and playability for violin players.
The first Silent Violin to feature the Yamaha SRT Powered system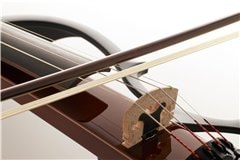 Although the YSV104 is a solid-body instrument that does not resonate like an acoustic violin, the SRT POWERED system faithfully reproduces the rich presence and tonal variety that are appealing characteristics of acoustic violin sound. Left and right channel volume, frequency response, and delay have been carefully optimized so that the performer can play while hearing realistic acoustic tone and resonance via the earphones.
*SRT: Studio Response Technology
Acoustic form makes switching instruments easy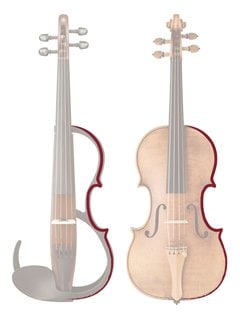 The layout of the bridge, tailpiece, neck, and other parts is the same as an acoustic violin, and the ability to use standard off-the-shelf Bridge-type shoulder rests facilitates a smooth, stress-free transition from acoustic violin to the SILENT Violin and back. Proper bow angle and finger placement give beginners a solid foundation to grow from.
Streamlined control box supports practice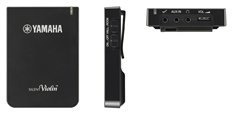 Two reverb modes provide ambience optimized for practice and playing enjoyment. "ROOM" provides realistic room ambience that is ideally suited to practice, while "HALL" simulates the deep, rich reverb of a concert hall for pure playing enjoyment. An external audio source can be connected to the control box for play-along practice.
*The control box is for use with the YSV104 only. It cannot be used with other SILENT Violin models.
---
We Also Recommend